10 Recipes From Around the World
For fellow foodies out there, one of the downsides of quarantine is the inability to explore authentic dishes from around the globe. Thankfully, there are still ways to come closer to trying out international food right at home.
You are welcome to check out this list of international recipes! It can serve as a helpful reminder to the delicious, cultural classics that exist abroad. 
1. Chicken Bastilla, Morocco
Moroccan meat pie! Delicious, spiced meat cooked in a warm, flaky crust, chicken bastilla is a recipe that will likely be recreated many times in your home.
2. Jollof Rice, Nigeria
This rice is created by stewing wheat rice with a rich, flavorful tomato and spice blend. Nigerian curry powder also plays an ample role in making this race as delicious as possible. It is a stable meal all along the coast of West Africa and South of the Sahara.
3. Piperade, France
From the word piper, or "pepper," this Basque dish that is prepared by sauteing green peppers, onion, and tomatoes. Espelette peppers are used to add even more of a kick to an already flavorful meal.
4. Pao de Queijo, Brazil
Brazillian cheese bread. Perhaps Brazil's most famous food export. Created with tapioca flour, this meal is a gluten-free alternative to cheese bread, and a hundred times more delicious!
5. Sushi, Japan
Japanese sushi, traditionally eaten by hand, has evolved over the course of time to include a variety of different fish and ingredients. Classic sushi is fresh fish over rice, but maki roll are also great, delicious options.
6. Penang Hokkien Mee, Malaysia
Classic Malaysian prawn dish that is commonly served by hawkers and street food vendors. You can bring the experience home! 
7. Salt and Pepper Calamari, Australia
Simple meal that Australian locals love! In fact, it is their national dish. The calamari contains much flavor, so salt and pepper is all you really need for a satisfying meal.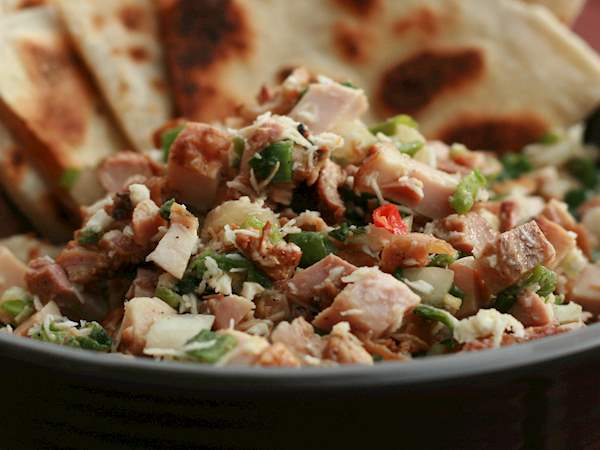 8. Kelaguen Uhang, Guam
Shrimp and prawn dish. Cooked in lemon juice and -- optionally -- coconut shells, kelaguen uhang is a Guamese staple that travelers from all across the globe love to indulge.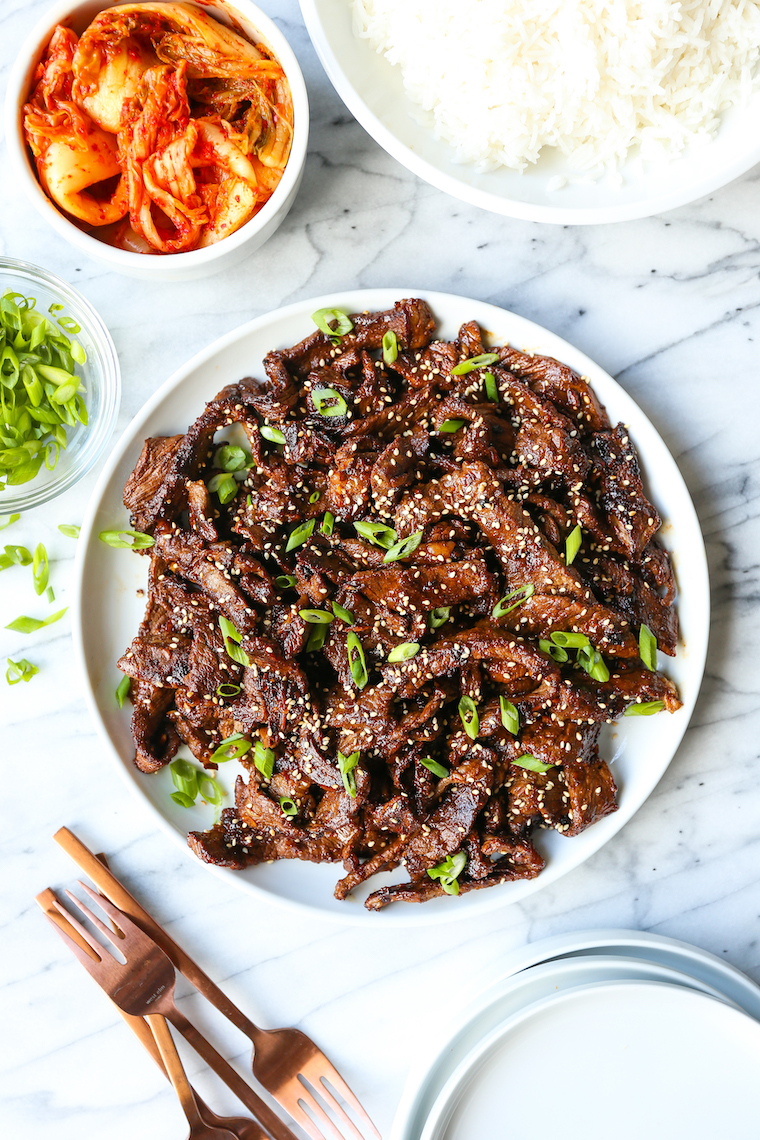 9. Bulgogi, Korea
Korean barbecue beef! This is the dish that makes Korean BBQ restaurants smell so savory as you walk by. All you need is thin, tender slices of beef and a juicy, flavorful marinade. Throw it on the skillet, serve with a side of rice and vegetables, and you're good to go!
10. Adana Kebab, Turkey
Adana kebabs are usually made out of ground lamb meat and tail fat. There are a variety of ways to make this dish that can be traced back to various cultures in the Middle East. Pick your favorite and enjoy!
---